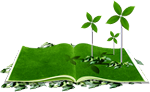 2018 3rd International Conference on
Energy, Environment and Natural Resources
May 27-29, 2018
Hangzhou, China
Submission:

Jan. 20, 2018




(Extended to Apr. 20, 2018)

Notification:

20-40 days after the submission

Publication:

30-60 days after the final edition

Conference:

May 27-29, 2018
The conference accepts English and Chinese articles.
The information about the Keynote Speakers of ICEENR2018 are as follows, which will be updated regularly.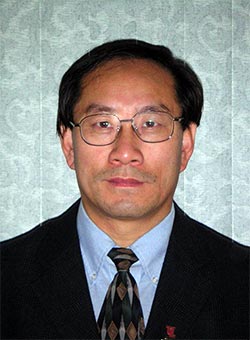 Dr. Boyun Guo, Professor
Department of Petroleum Engineering, University of Louisiana at Lafayette, USA
Biography: Dr. Boyun Guo is the director of the Center for Optimization of Petroleum Systems (COPS) of the Energy Institute of Louisiana (EIL) and professor in petroleum engineering at the University of Louisiana at Lafayette, U.S.A. He is also one of the Thousand Talents in China affiliated with China University of Petroleum-Beijing (2010-2015) and Southwest Petroleum University (2016-2020). He received his PhD degree in petroleum engineering from the New Mexico Institute of Mining and Technology, U.S.A. in 1993. His research interest is diversified including development of unconventional energy resources. Dr. Guo has completed numerous research projects sponsored by the U.S. federal and state governments, Nature Science Foundation of China (NDFC), and the oil and gas industry worldwide. He has published over 130 technical papers in professional journals and conferences and 10 books by professional publishers. Dr. Guo is an editor for several professional journals. He has received a number of awards from the oil and gas industry for his outstanding research work and services.
Topic: A New Method for Harvesting Natural Gas from Seabed Hydrates
Abstract: The gas hydrate deposits at seabed fall into a special category of gas hydrate resources. This study investigated technical feasibility of harvesting natural gas from seabed hydrates using a thermal method called Moving Riser Method (MRM). A mathematical model for heat transfer along the hose assembly in the MRM system was developed. Heat transfer from the injected hot water to the gas hydrate deposit was analyzed. The study concludes that with today's pipe insulation technology water temperature drops only a few degrees from sea surface level to the seafloor level of 800m deep along an insulated vertical pipe. The injected water at seafloor level will be hot enough to dissociate gas hydrate. Gas production at commercial rate is achievable with affordable gas consumption rates to generate hot water. The level of gas production rate is proportional to the rate at which natural gas is combusted for hot water generation. The gas production to gas combustion ratio (PCR) is greater than 4. The PCR increases slightly with gas combustion rate. Even the gas production ship stays at the same location for over 40 hours, the water-hydrate boundary will still be within 0.9 meter of the hot water injection point. Therefore it is possible to use a gas collector of reasonable size (e.g., 2m in diameter) to gather all dissociate gas from the hydrate deposit. Result of this investigation shows that harvesting natural gas from gas hydrate at seabed with the MRM is technically viable, economically feasible, and environmentally safe.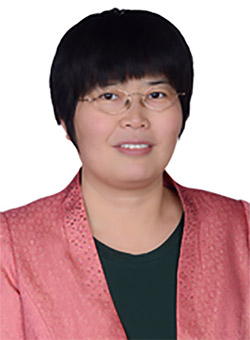 Dr. Xinkui Wang, Associate Professor
School of Chemistry, Dalian University of Technology, China
Biography: Dr. Xinkui Wang was born in August 1977; she received her Ph.D. in Applied Chemistry from Dalian University of Technology in 2008. She studies design and synthesis of nano metallic catalystand and its application in CO2 catalytic conversion, NOx removal and selective hydrogenation of fine chemicals. More than 40 papers have been published in Nature Communications, Energy & Environmental Science, AIChE Journal, RSC advances, etc.
Topic: Selective Catalytic Reduction of NO by Propylene over Au-Pd Bimetallic Catalysts
Abstract: A series of Au-Pd bimetallic catalysts with different Au/Pd molar ratios were prepared by deposition-precipitation method. Their structural and electronic properties were investigated systematically using XRD, STEM and XPS spectroscopy, which showed that the Au-Pd bimetallic nanoparticles with size of 2-4 nm were highly dispersed on the γ-Al2O3 support, and a strong interaction existed between Au and Pd. In selective catalytic reduction of NO by C3H6, the Au-Pd bimetallic catalysts exhibited improved catalytic properties compared to the monometallic counterparts. For Au0.9Pd0.1/Al2O3 catalyst, its maximum NO conversion to N2 almost reached 50% at 400oC with 100% N2 selectivity, while for 1% Au/Al2O3 catalyst, the maximum NO conversion to N2 reached 42% at 450oC and it only reached 37% at 400oC. In addition, the Au0.9Pd0.1/Al2O3 catalyst possessed a good durability at high reaction temperature.
Copyright © 2016-2018 3rd International Conference on Energy, Environment and Natural Resources - All rights reserved.